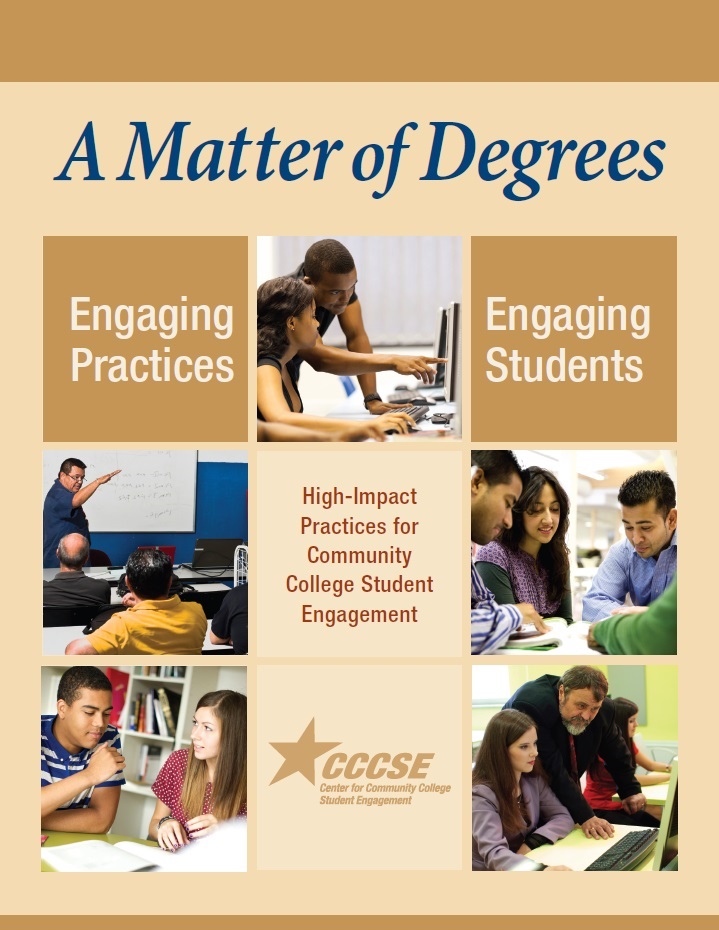 A Matter of Degrees: Engaging Practices, Engaging Students
is the second in a three-part series to present key findings from a multi-year Center initiative—
Identifying and Promoting High-Impact Educational Practices in Community Colleges
—and describes the relationships between students' participation in particular practices and their levels of engagement in college.
The report brings together survey responses from entering students, experienced students, faculty, and institutions. Data sources include results from recent administrations of the
Survey of Entering Student Engagement
(SENSE),
Community College Survey of Student Engagement
(CCSSE), and
Community College Faculty Survey of Student Engagement
(CCFSSE); the
SENSE and CCSSE 2012 special-focus items
on promising practices; and findings from the
Community College Institutional Survey
(CCIS).
Please also see the related
news release
.